SAIL INTO SUMMER
At SPA Luxetique, we want you to be able to relax without leaving the comfort of your own home. Chase the sunset while you sail through the waves and indulge in the sweet scent of beach coconut.
Packed with creamy coconut-infused shower gel, body cream and body mist, this 10-minute quick shower set will leave your skin glistening and glowing. The tropical scent of coconut will improve your mood and relax your mind.
It's Bubble Time!

FOLLOW OUR STEPS
Follow our self-spa routine designed just for you, and experience the best shower of your life!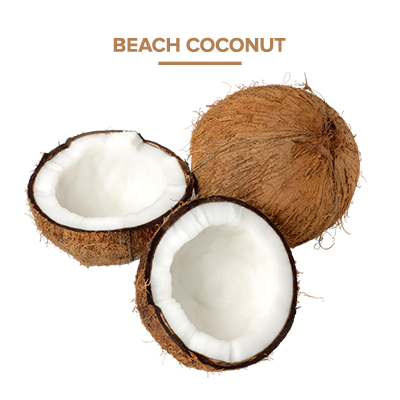 Fragrance

•Top notes: Coconut, Melon

•Middle notes: Raspberry, Marine, Rose

•Bases notes: Amber, Vanilla
Key Ingredients

Shower gel:
•Coconut oil/aloe/vitamin E/castor oil/

Body cream:
•Coconut oil/shea butter/sunflower seed

Body mist:
•Castor oil/sunflower seed oil/aloe/
----------------------------------
• No Paraben/Phthalates
• Gluten free/No Artificial Dyes
• Not tested on animals
Delivery

• Standard Shipping : FREE on orders over US$58.

• Free returns if any product is damaged during shipping.

• Receiving Time = Order Processing Time + Shipping Time